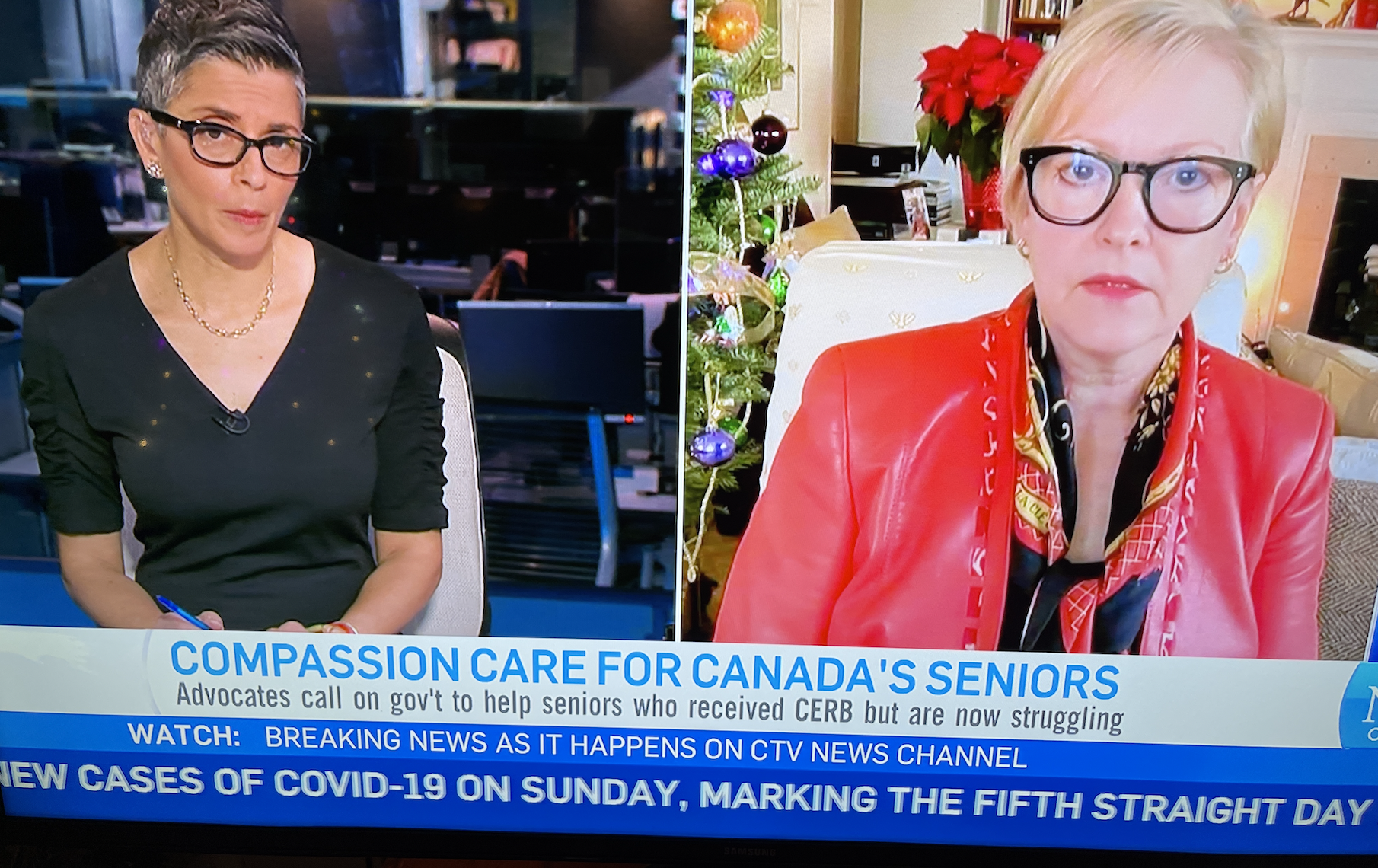 Breaking news on the seniors/GIS scandal


WHO FILL HAVE A FUTURE IN A POST-PANDEMIC CANADA? The shameful treatment of its poorest seniors, along with other vulnerable groups too long forgotten, needs a national inquiry.
Canada once had a reputation for being a caring society. But the way the federal government has treated its lowest income seniors is nothing short of a national scandal.  Even after huge public pressure forced it to set things right, it continues to inflict life-threatening harm on the poorest and most vulnerable seniors with each passing day.
Read the latest here (posted on Medium).
UPDATE MARCH 21, 2022: Read about the federal government's secret policy to limit the early March GIS reimbursement payment promised by Seniors Minister Kamal Khera, leaving thousands in the most dire financial need out of luck.  Patient Protection.Healthcare has been inundated with messages and calls from desperate seniors who again feel betrayed.  From being forced to take out pay day loans at 60 percent interest and evictions to deaths from medical impacts and suicide, the cost to the lowest income seniors from cuts to their GIS benefits has been a national disgrace. We've been working hard to get action from Ottawa to ensure this latest fiasco will be quickly addressed and that the promise made by Minister Khera will be a promise she keeps. Read our email to key senators considering the bill that gave rise to these payments, and to Minister Khera and senior officials responsible for this policy. None responded to our pleas for intervention, leaving seniors to twist in the winds of more uncertainty and prolonged impoverishment.  It is a predictable, and all too common, reaction of those in positions of power when confronted with allegations of having permitted avoidable harm to the most vulnerable in our society, whether the issue is opioid overdose, gender violence and sexual harassment or medical errors in the hospital setting. It is another reason why, when it comes to the future of the most vulnerable in the post-pandemic era, we need to make sure that they actually have a future. 
UPDATE: February 28, 2022: Submission to Senate committee considering Bill C-12. (Available here).
1/2 Outrageous fed gov waited until Feb 8th – only after we reported numerous deaths tied to GIS clawbacks – before it introduced the tiny 260-word Bill C-12. Basic compassion demanded that this be done much earlier.
— Kathleen Finlay🎗 (@ZeroHarmNow) February 13, 2022
2/2 Only IMMEDIATE payment to compensate for lost benefits will prevent more deaths and MH crisis during remaining winter. The time is now! Need emergency H of C debate to get that rolling. @RABlaney @Daniel_Blaikie @Campaign2000 @ISAC_Ontario #cdnpoli #CanadianCompassion
— Kathleen Finlay🎗 (@ZeroHarmNow) February 13, 2022
UPDATE AS OF FEBRUARY 7, 2022: GIS cuts to the lowest-income seniors continue to end in tragedy.  As the Center reported earlier, and has been covered in debates in the House of Commons, some seniors have taken their own lives.  Others have not been heard from in weeks. Two weeks ago, a senior in poor health, who because of the clawback couldn't afford the co-payment for their diabetes medication and couldn't buy the special diet they needed, was rushed into a Toronto ICU.  They died a few days later.  Federal ministers responsible for this file continue to respond with robotic platitudes and non sequiturs each time they are asked the question, "How many more lives will it take before the GIS is restored?" In a country that has always prized its caring and healing virtues, it is hard to comprehend how Canada could have a federal government, in a minority parliament no less, that  appears to have a bottomless mineshaft where its compassion should be.
I believe opposition parties in the House should reiterate the call for an emergency debate, as I first proposed on CTV News and in the Hill Times before Parliament resumed in November.  That may hold the only hope of forcing this government to act before more souls are lost.
— Kathleen Finlay, founder and CEO, The Center for Patient Protection and Patient Protection.Healthcare.
Since learning that the federal government cut off the GIS benefits of some 90,000 low-income seniors, The Center for Patient Protection and PatientProtection.Healthcare have launched a full-court press to get these benefits restored.  You can read the backstory about the cuts here.  It's called the Guaranteed Income Supplement for a reason. It is a fundamental recognition that those who have contributed to building this country should not be living in abject poverty when their income-earning years have ended.  But by clawing back GIS payments to the poorest seniors, the government of Canada has thrown tens of thousands of the most vulnerable into desperate financial straits, forcing them to get by on less than $800/month and placing their lives and health at direct risk as a result.  We continue to receive the saddest and most harrowing stories from seniors who have reached out for help.  Many have had to stop buying and taking medication in order to eat. Others have had to give up their pets because they couldn't afford to feed them.  Phone and internet services have been cut off, isolating them more than ever. Some have faced eviction. At least one senior has taken his own life because he could not face a cold winter of poverty and misery. In national media appearances, in op-ed columns and in direct outreach to MPs and cabinet ministers, CEO Kathleen Finlay has put the voice of The Center behind a call for compassion to get these basic income support benefits restored. You can read about some of these efforts below.  While the NDP responded to Kathleen's urging for an emergency debate on the subject in the House of Commons, the request was rejected by the Speaker.
On December 2nd, Kathleen sent an urgent email to dozens of MPs, cabinet ministers, advocacy groups and journalists in one last effort to have the GIS restored before Parliament adjourned. No one from the government's benches responded.  After ignoring the damage it had inflicted over the past six months, the government finally promised in its December 12th economic update to restore GIS payments to affected seniors (in some form).  Yet at the end of 2021, no such action has been taken and there is still no clear indication when this will happen.  May of 2022 is now being circulated as the likely date. That is too late for seniors who have been left is such precarious financial circumstances.  As Kathleen told CTV News Channel anchor Angie Seth, the actions of the federal government amount to institutional betrayal, pure and simple, and many seniors may be facing serious emotional crisis because of it.  Unfortunately, Canada does not yet have a functioning national toll free emotional crisis lifeline using the numbers 9-8-8 which Kathleen proposed for Canada more than two years ago. The current 800 hotline for suicide prevention is 833-456-4566.
During this seasonal time of reflection and compassion, thoughtful citizens are encouraged to write to their MP (and any cabinet minister they think they can reach) and use social media to raise their voices for fairness and action.  We appreciate MP Rachel Blaney's steadfast advocacy to have the Liberal government restore these life-saving payments, as they promised. We urge the Conservatives, Bloc and Green parties to take an equally determined stand. In a minority parliament, every MP can make a difference.
Here are some recent media interviews and op-eds by Kathleen Finlay on this important subject.