Kathleen Finlay
"Another modern thinker who can save lives." — CTV National News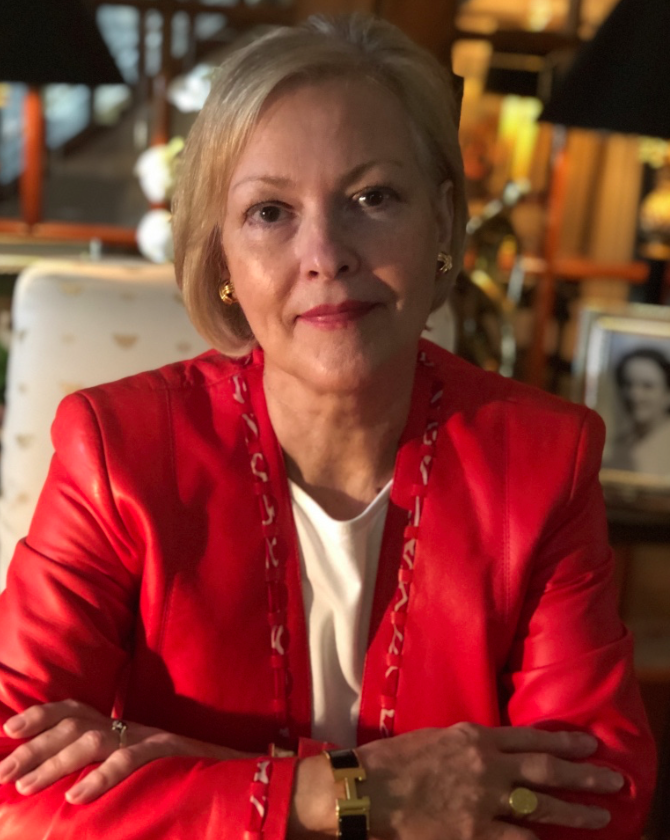 Whether in the public arena, the national news media or advocating for the most vulnerable before parliamentary committees, Kathleen Finlay is an unwavering voice for safer healthcare and the right of patients, families and everyone to be treated with dignity and respect and to be free from institutional harm. Kathleen is founder of The Center for Patient Protection and CEO of PatientProtection.Healthcare, one of the world's foremost patient and family advocacies and a leading innovator of policies to empower patients and families to achieve safer healthcare outcomes.
Kathleen created and operated the world's first online outreach clinic to offer vulnerable patients and families support in dealing with the physical and emotional trauma of medical errors and breakdowns in care. Over the past decade, Kathleen has advocated for thousands of patients and families around the world who have reached out for her expert guidance. These lived experiences have afforded The Center a unique knowledge base upon which to build ground-breaking innovations in healthcare policy and patient-focused care.
During six years as a regular contributor to the Huffington Post, Kathleen wrote more published articles on patient safety and the critical role that families play in patient care and recovery than any other patient advocate before or since. She was the first to bring to public attention critical issues that adversely affect patients and families in their hospital experiences and proposed concrete solutions to address them, such as the mandatory reporting of medical errors, ending of taxpayer support for the physician liability scheme of the Canadian Medical Protective Association, free access by patients to their medical records, and strengthened safety protocols for obtaining do not resuscitate (DNR) orders.
Under Kathleen's leadership, The Center for Patient Protection conceived, designed and developed numerous patient safety tools based on the actual lived experiences of thousands of patients and families, such as The Center's groundbreaking 3Rs for Safer Care and its unique patient and family engagement trigger tool. Kathleen was the first advocate to publicly expose abuses involving the drug Seroquel.  Her work resulted in enhanced reporting about the use of this drug and changed practices that reduced its administration in long-term care settings. She was the first to publicly identify medical errors as the third leading cause of death in Canada years before it was recognized by mainstream healthcare and the patient safety community.
Kathleen has been a pioneer in educating the public and healthcare professionals on the critical role that familes play in the care and recovery of loved ones. As she told CBC News on that subject, "it can litterally mean the difference between life and death."  Medscape profiled the role that Kathleen played in that regard during the hospitalization of her late mother.
Prior to founding The Center for Patient  Protection and PatientProtection.Healthcare, Kathleen held senior positions in public finance and intergovernmental affairs and in the regulation of Canada's capital markets.
Using her signature skills in policy development and regulatory innovation honed through decades of public service after graduate school, Kathleen's work now extends to other challenging areas that require innovative thinking and robust advocacy, such as improved mental health policy and suicide prevention, wider awareness of the compassion gaps that have come to light during the pandemic and the need to address them, trauma-informed care for victims of sexual and emotional violence and elimination of gender-related healthcare barriers.
Kathleen's work has been frequently cited by lawmakers, scholars and policy makers in healthcare, sexual violence and suicide prevention. Her stalwart advocacy for improved delivery of mental health services included a call for the appointment of a federal minister of mental health.  The first such minister was appointed to that portfolio in the fall of 292.  In 2020, the Canadian House of Commons voted to endorse the idea she introduced to Canada on CTV National News with Lisa LaFlamme, which called for the creation of a national mental health crisis/suicide prevention life line using the number 9-8-8.  Kathleen is founder of The ZerONow Campaign, one of the world's most recognized advocacies supporting victims of sexual harassment and combating gender-based institutional harm. 
Kathleen brings to her work both the passion and experience of the survivor's voice — her own, and those of countless others she has helped over the years. This has made her a much in demand interview subject and commentator in the media. Her work and advocacy have been cited in debates in the House of Commons and the Ontario Legislature and she has been called upon to advise members of the Canadian Senate. She is currently spearheading in a campaign that calls for rebuilding Canada's compassion infrastructure, and advises organizations with a high investment in ensuring positive compassion outcomes, like universities, healthcare providers and public institutions, on the creation of a more caring culture.
Leading media platforms, including the Wall Street Journal, CTV News and the CBC frequently turn to Kathleen for expert commentary on breaking news stories. Her op-ed columns regularly appear in the Hill Times and have been featured on the CBC's website, in the Ottawa Citizen and in other leading comment pages. She is a frequent guest on the CTV News Channel and has appeared on CBC's "The National" and "Go Public." Earlier in her career, Kathleen contributed research and writing to best-selling books on Canadian politics and she is the author of a volume on Ontario legislative history. She holds a BA (Hons) from Victoria University in the University of Toronto and an MA from the School of Graduate Studies, University of Toronto.