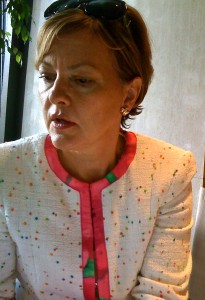 Advocacy Services & Online Outreach Clinic 
Please note that if you are seeking an intervention or assistance from our patient and family outreach clinic, you must first read our message to visitors. 
The Center for Patient  Protection hears from patients and families around the world every day. Most want to share their stories of medical and emotional harm in the hope that they will contribute to greater awareness about the need for safer, more compassionate healthcare.  Some are still facing agonizing decisions about what went wrong and what they should do about it.  Others are haunted by the emotional trauma that adverse hospital experiences have caused and are looking for guidance in how to obtain resolution and closure.
By listening to and supporting the patients and families from around the world who turn to it for help every day, The Center for Patient Protection has become  ground zero in the battle to fight medical errors and the devastating emotional harm they leave.
Over the years, patients and families have increasingly looked to Kathleen Finlay, The Center's founder and CEO, for her compassionate and experienced voice in guiding them through one of the most difficult and complex journeys of their lives.  Medical errors and the emotional harm that frequently accompanies them know no geographical borders.  They occur in every country. Through The Center's Online Outreach Clinic, Kathleen has provided advocacy and ombuds services for patients and families from every part of the world.  We have helped patients and families obtain medical records, intervened with providers and law makers on their behalf to deal with urgent care needs, helped families find medical assistance and doctor care and offered guidance on options available, based on extensive experience, to find resolution and closure in dealing with medical errors and their emotional harm.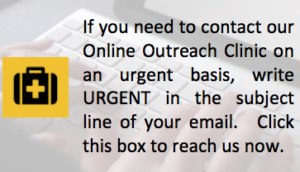 The Center for Patient  Protection is the only patient- and family-centered care advocacy organization to provide this kind of support service.  It has done so for the past six years without charge to distressed patients and families.
Patients and families relate well to Kathleen because, in addition to being a consummate professional who has tirelessly sought to raise public awareness globally about the avoidable epidemic of physical and emotional harm that is caused by medical errors, she knows first-hand what they are going through.  She experienced the same trauma in trying to keep a loved one safe and then dealing with the the emotional strain that comes in the aftermath of  avoidable harm.   It is a journey she believes no patient or family should ever have to take alone or without a strong and knowledgeable advocate.
If you wish to reach the Online Outreach Clinic of The Center for Patient  Protection either to share your hospital experience or to request assistance in a current issue, please provide as much detail as possible in your initial email. You can reach us here.  If it involves a hospital matter, please be sure to complete our hospital incident report first. If your case is urgent, be sure to write URGENT in the subject line of your email.
We can't perform miracles, but we do our best to respond based on the urgency of the situation as it has been described to us. Many patients and families who have been ignored or disrespected in their healthcare experience tell us that is a miracle in itself.