Our Con­tact Pol­i­cy & Terms of Use
The Cen­ter for Patient Pro­tec­tion wel­comes feed­back, com­ments, sug­ges­tions and inquiries from patients, fam­i­lies, health­care providers, the pub­lic and mem­bers of the media. Please ensure that you have read our note to users and vis­i­tors before pro­ceed­ing fur­ther.
If your con­tact is about a spe­cif­ic inci­dent of hos­pi­tal harm, by fill­ing out our hos­pi­tal inci­dent report, found below, you can give us a bet­ter idea of whether, and how, we can help. You should com­plete the inci­dent report and then email us sep­a­rate­ly if you wish a response.
We do our best to reply to every email, but due to the large vol­ume of cor­re­spon­dence from patients and fam­i­lies around the world, our respons­es must be on a pri­or­i­ty basis. Care for the most vul­ner­a­ble who are fac­ing seri­ous med­ical issues is always our imme­di­ate pri­or­i­ty.
If you are look­ing for an inter­ven­tion from The Cen­ter for Patient Pro­tec­tion, or are seek­ing our advice on a spe­cif­ic issue, please see our pol­i­cy on patient/family advo­ca­cy.
Please keep in mind that we do not pro­vide legal or med­ical advice. Instead, we attempt to share the knowl­edge gained from our own expe­ri­ence, our inter­ac­tions with thou­sands of oth­er patients and fam­i­lies, and our exten­sive review of exist­ing patient safe­ty lit­er­a­ture.
Our val­ues inform and guide every­thing we do. The infor­ma­tion you pro­vide will be kept con­fi­den­tial, but we may request that you allow us to use excerpts (with­out any iden­ti­fy­ing infor­ma­tion such as the name of the patient and fam­i­ly or the hos­pi­tal) for our snap­shots of hos­pi­tal harm or blog post­ings.
The infor­ma­tion on this site is pro­tect­ed by copy­right and may not be repro­duced (except for per­son­al use) with­out our express con­sent. We per­mit the repro­duc­tion of short excerpts of post­ings and pages that appear on our site, but only if you pro­vide full cred­it to The Cen­ter for Patient Pro­tec­tion and include a live URL link to the orig­i­nal page or post. Repro­duc­tion of any kind for com­mer­cial pur­pos­es is strict­ly pro­hib­it­ed. Use of all or any part of The Cen­ter's logo/header, or any image cap­tioned with a ser­vice mark ℠, requires our pri­or express con­sent.
Your use of this site, and/or con­tact with us, is your acknowl­edge­ment that you under­stand and agree to these terms.
Please fol­low the links below for your spe­cif­ic con­tact.
Con­nect and share
EMAIL US
Stand up and speak out
GET INVOLVED WITH THE CAMPAIGN TO MAKE
Patient Pro­tec­tion 1stSM
Make your expe­ri­ence count and help oth­ers
REPORT A HOSPITAL INCIDENT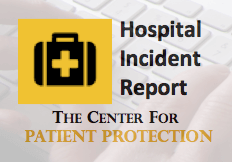 Be a health­care provider that moves the nee­dle
in patient pro­tec­tion and the well-being of fam­i­lies
PROVIDER CONTACT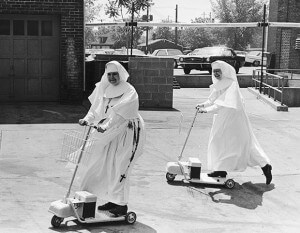 Heal­ing the harm
CONTACT OUR ONLINE OUTREACH CLINIC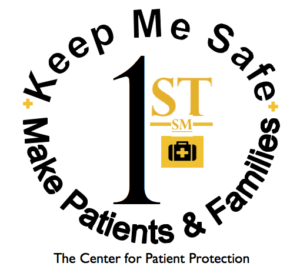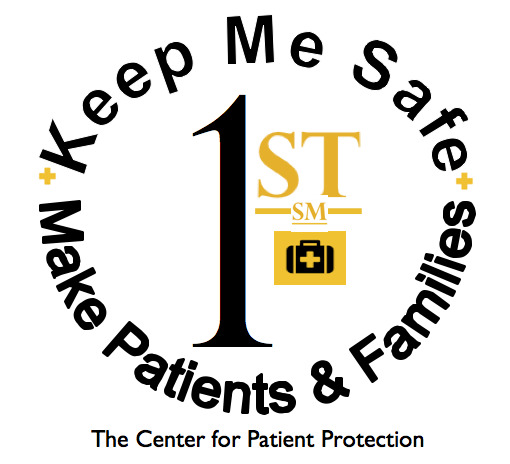 Let us share the voic­es of patients and fam­i­lies
MEDIA CONTACT