Kathleen Finlay interviewed in the Winnipeg Free Press on the high cost of accessing patient medical records. 
It's yet another example of high fees getting between patients and their medical records. (See related story)  An informed patient is a safer patient.  Charges that make access to hospital charts unaffordable are a barrier to the kind of patient and family involvement that is essential in achieving positive healthcare outcomes. Once again, The Center for Patient Protection calls on governments everywhere to eliminate fees and photocopying charges for accessing medical records.  Patients and families should be encouraged to provide feedback on their care because it is an indispensible learning tool for 21st century healthcare professionals.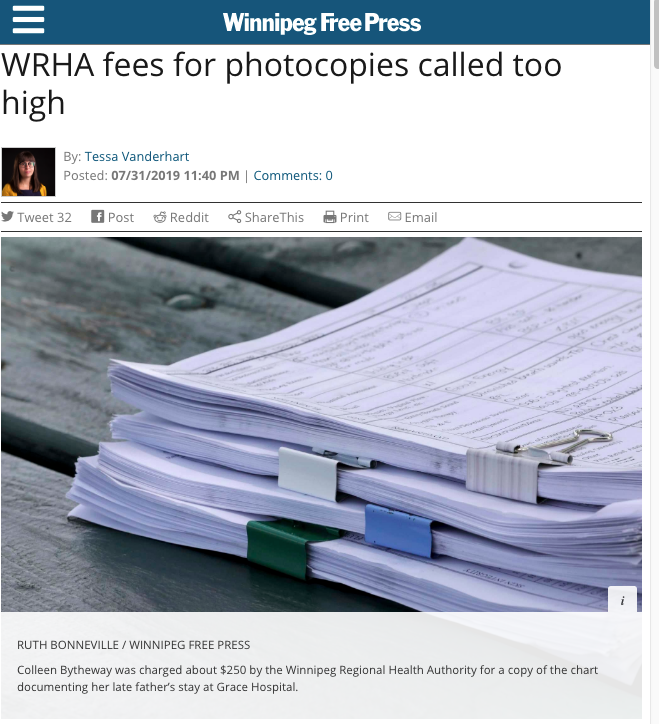 Kathleen Finlay writes in The Hill Times Newspaper on the unheeded and unaddressed health implications of sexual assault and sexual harassment on women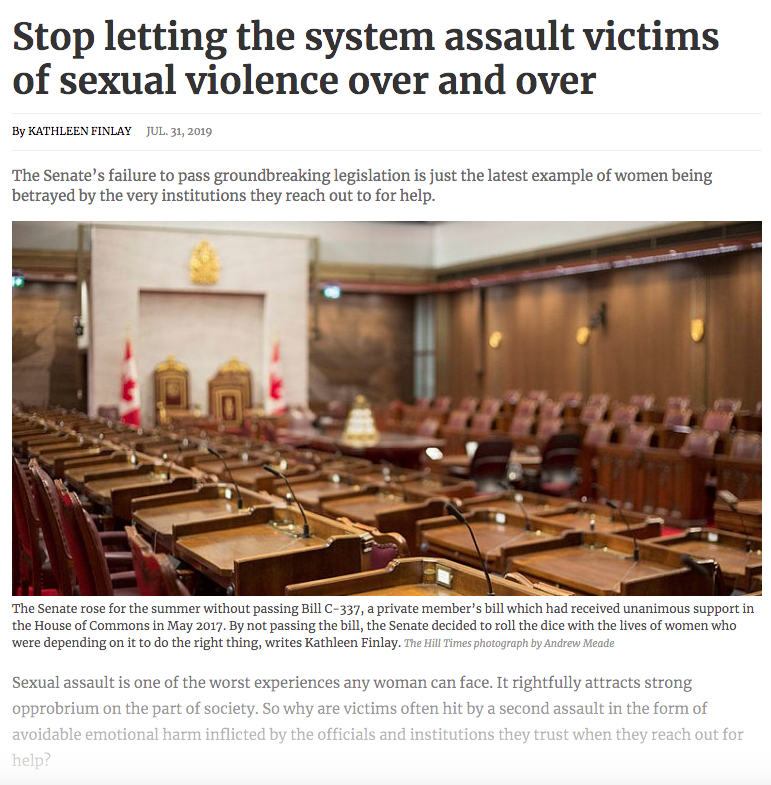 [junkie-button url="mailto:info@patientprotection.healthcare" style="blue" size="medium" type="round" target="_self"] Email comments | inquiries about op-ed column. [/junkie-button]
Kathleen Finlay interviewed on CTV National News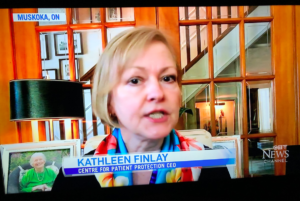 Medical errors and the Canadian Medical Protective Association
We are paying as taxpayers for a healthcare system that harms us, and the perversity of it is that we have to pay again to defend the doctors who have done the harm. If that isn't perverse I don't know what is.
—Kathleen Finlay, founder and CEO, The Center for Patient Protection, CTV National News with Sandie Rinaldo, July 14, 2019
Kathleen Finlay interviewed in CTV News exclusive.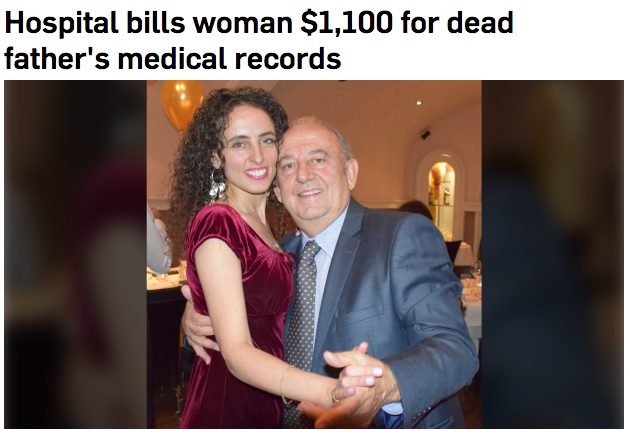 "…that's a barrier to transparency that's just not acceptable in our system."
Read The Center for Patient Protection's editorial on eliminating financial barriers to patient medical records
Kathleen Finlay interviewed for Toronto Star Investigation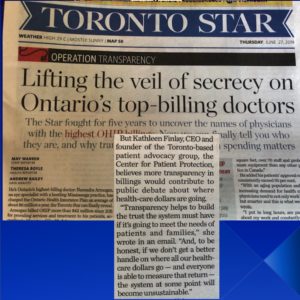 Kathleen Finlay interviewed on The Morning Show 640 News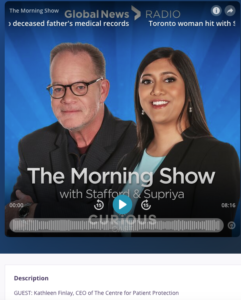 Kathleen Finlay interviewed on the Evan Solomon Show on the iHeart Radio Network. (Listen to a clip here).