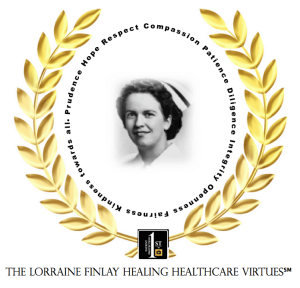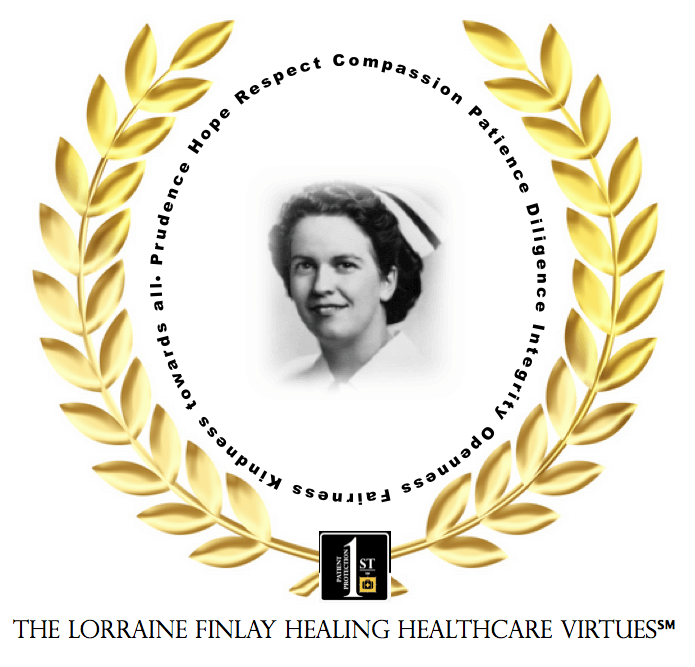 The Center for Patient Protection is guided in everything we do by what we call The Lorraine Finlay  Healing Healthcare VirtuesSM of Prudence, Hope, Respect, Compassion, Patience, Diligence, Integrity, Openness, Fairness, Kindness towards all.
These are the values that personal experience, research and conversations with patients and families around the world have told us are pivotal in delivering safer, more affirming care for patients and families. Yet often they are glaringly absent when it comes to the hospital experience of patients and families, in preventing harm, and in dealing openly and fairly with its aftermath.
Prudence, Hope, Respect, Compassion, Patience, Diligence, Integrity, Openness, Fairness, Kindness towards all.
They are named after Lorraine Finlay, the 95-year-old mother of The Center for Patient Protection's founder. During her half-year-long admission at two hospitals, more documented medical errors were inflicted on her than on any patient in the history of patient safety literature. She suffered repeated life-threatening adverse medication events, painful pressure ulcers, ventilator-associated pneumonia, aspiration pneumonia and a cardiac arrest that caused permanent disability. Ultimately, she was left severely malnourished and the hospital pronounced her demise  "imminent."  Both hospitals refused to acknowledge any harm or errors and claimed, through their lawyers, that all care was "appropriate."  
Patients and families deserve better than this.
These virtues are the evolution of the same healing values Lorraine exemplified as a nurse trained during World War II, and for which she became known in her care of returning veterans and which she delivered with unstinting devotion throughout her career.  Unfortunately, the hospital where she delivered that healing care was one of the facilities that inflicted so much harm on her and later sought to evade any accountability for it.
When patients and families insist upon these virtues being reflected in every aspect of healthcare and hospital interaction, and providers ensure they are delivered in everything they do, we believe the experience will be safer and more fulfilling for everyone.