Recent interviews, media appearances and op-eds by Kathleen Finlay
Video from interview to come.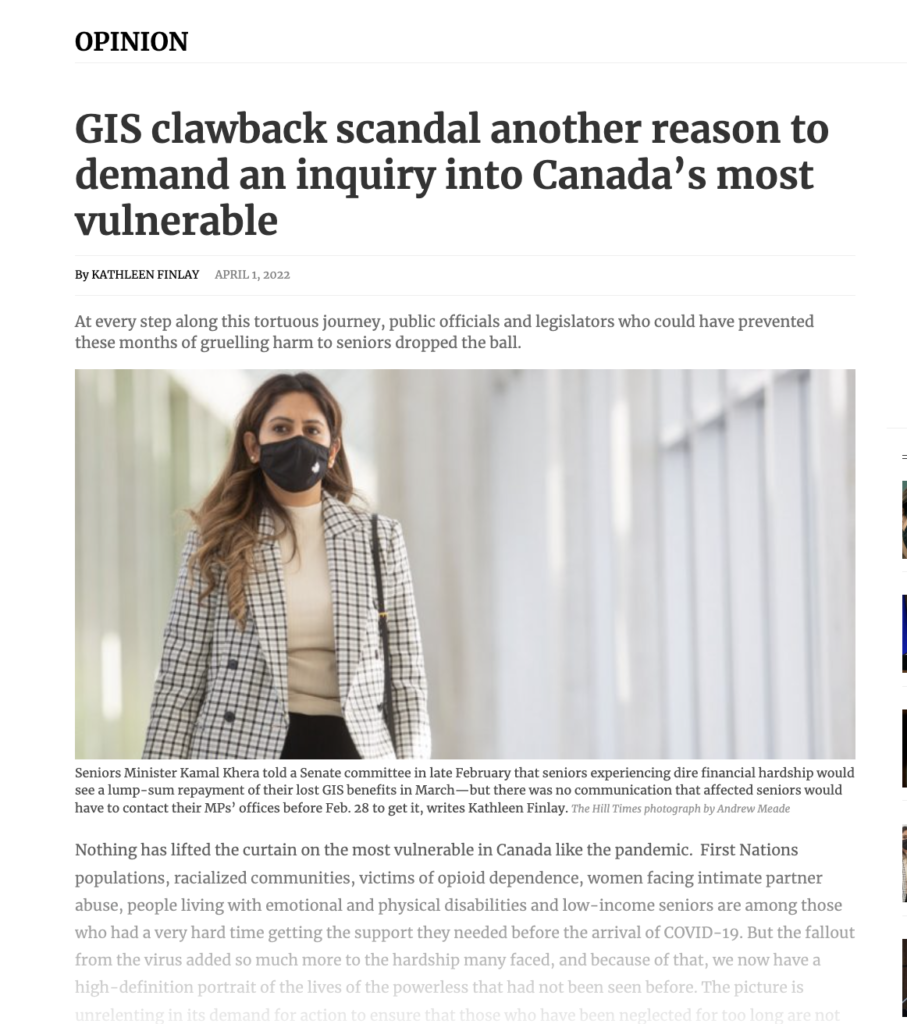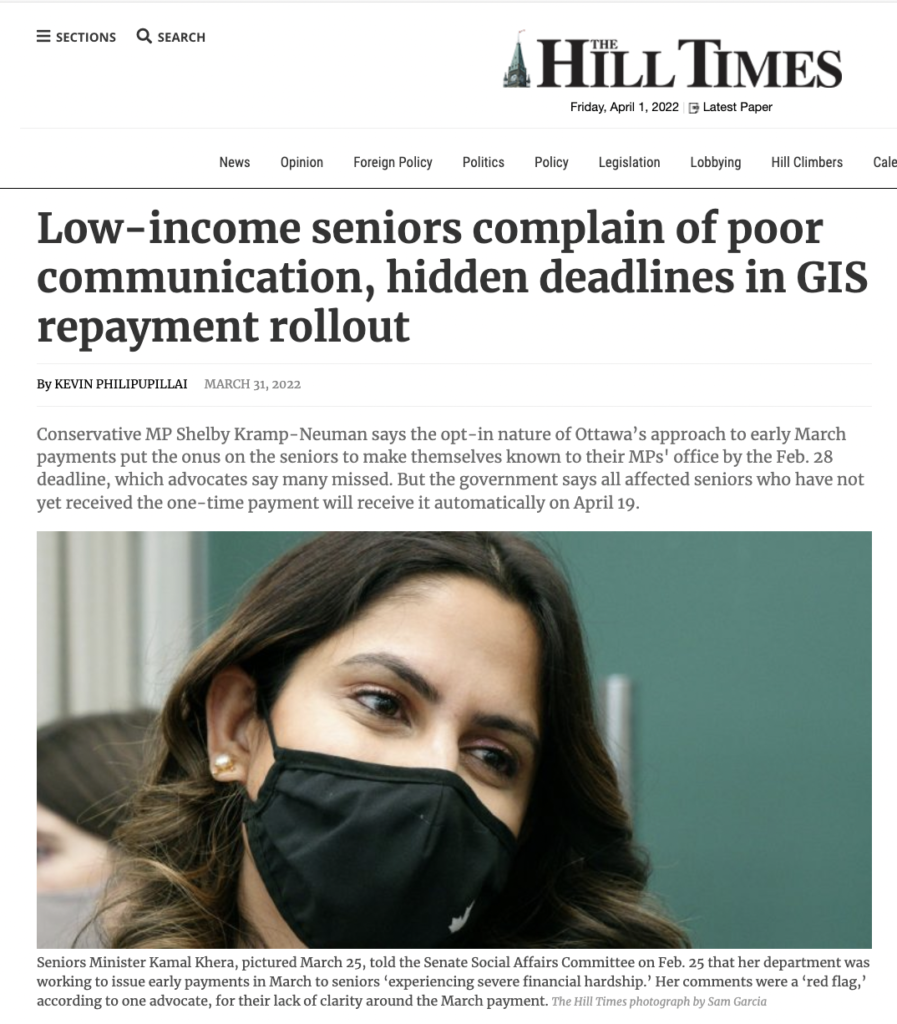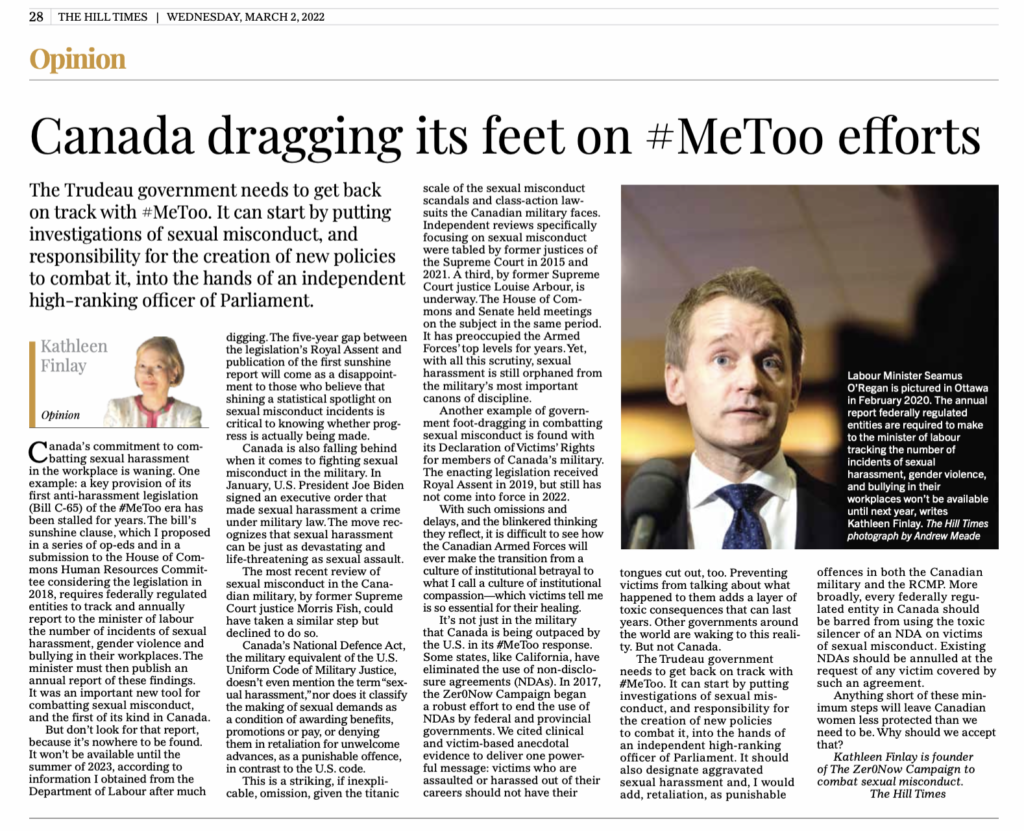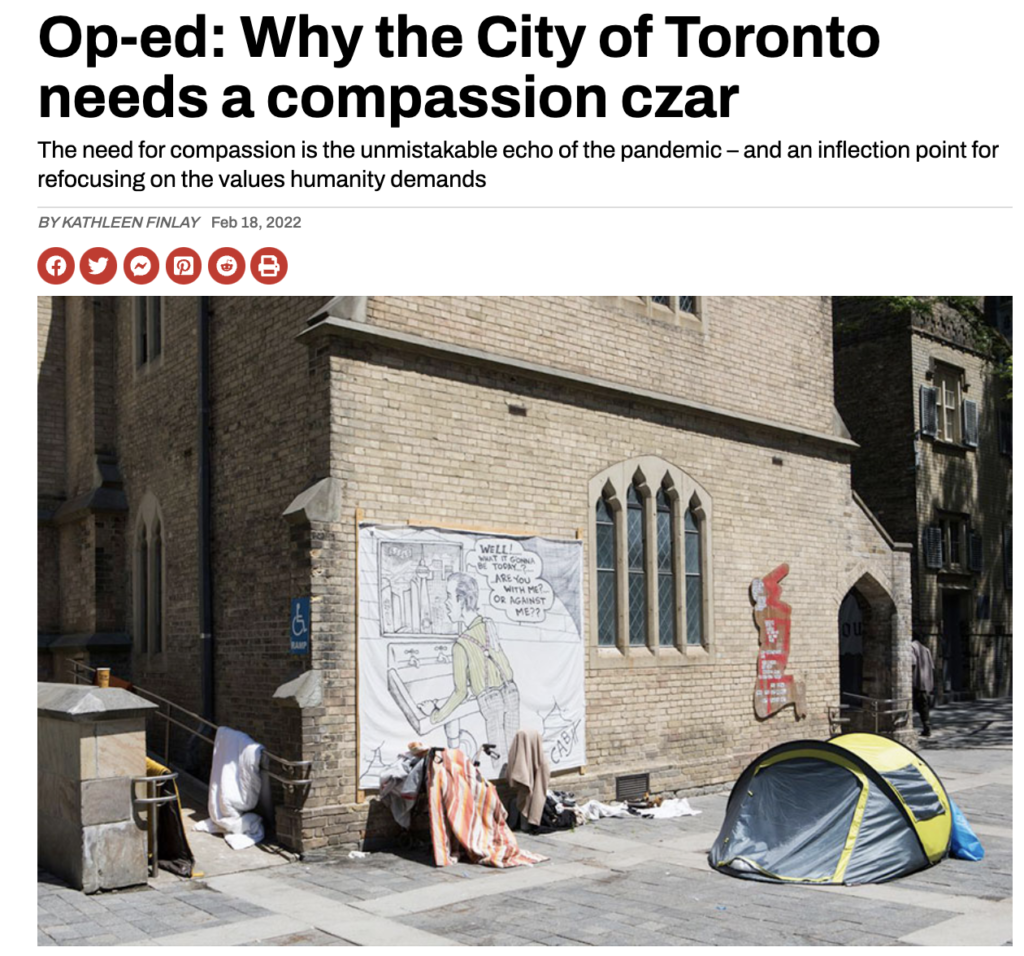 Making compassion the new normal. Every major organization needs to be rethinking its compassion agenda. For some, like Canada's scandal-plagued military and the RCMP, that means moving from a culture of institutional betrayal to one of institutional compassion.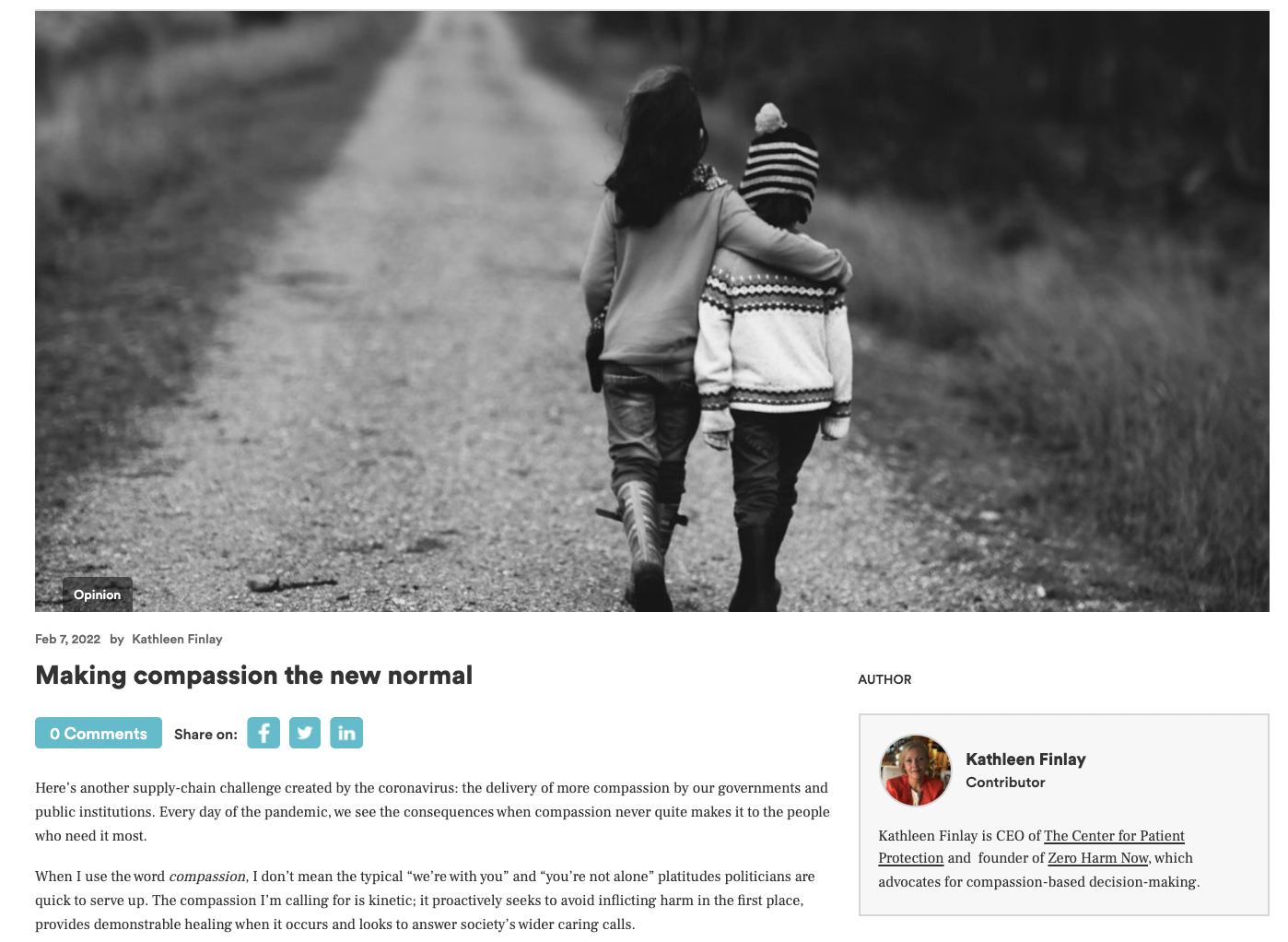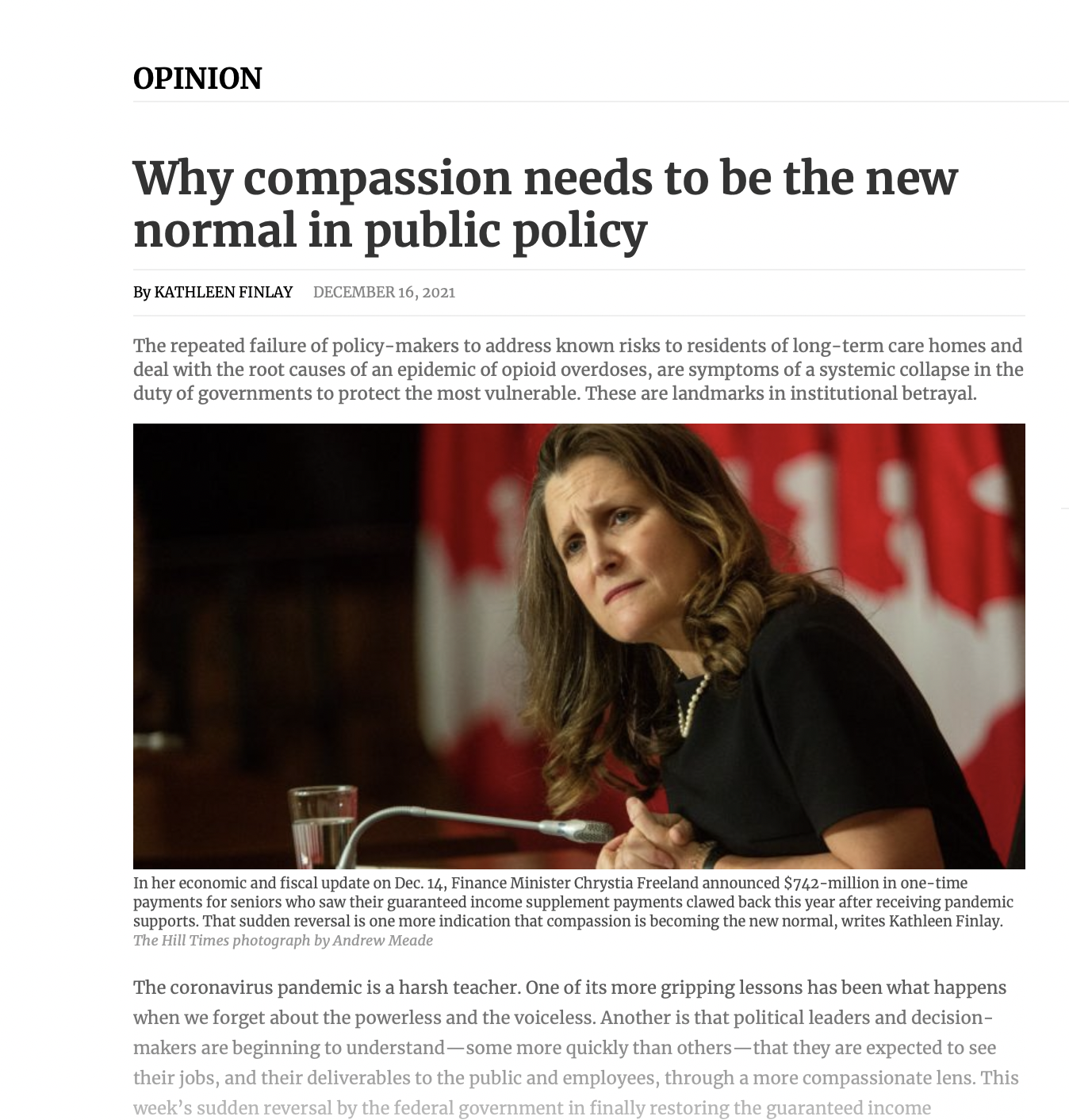 Conversations on Compassion:  My year-end interview with CTV New Channel anchor Angie Seth about cuts to the lowest income seniors, clawback of GIS benefits and other forms of institutional betrayal.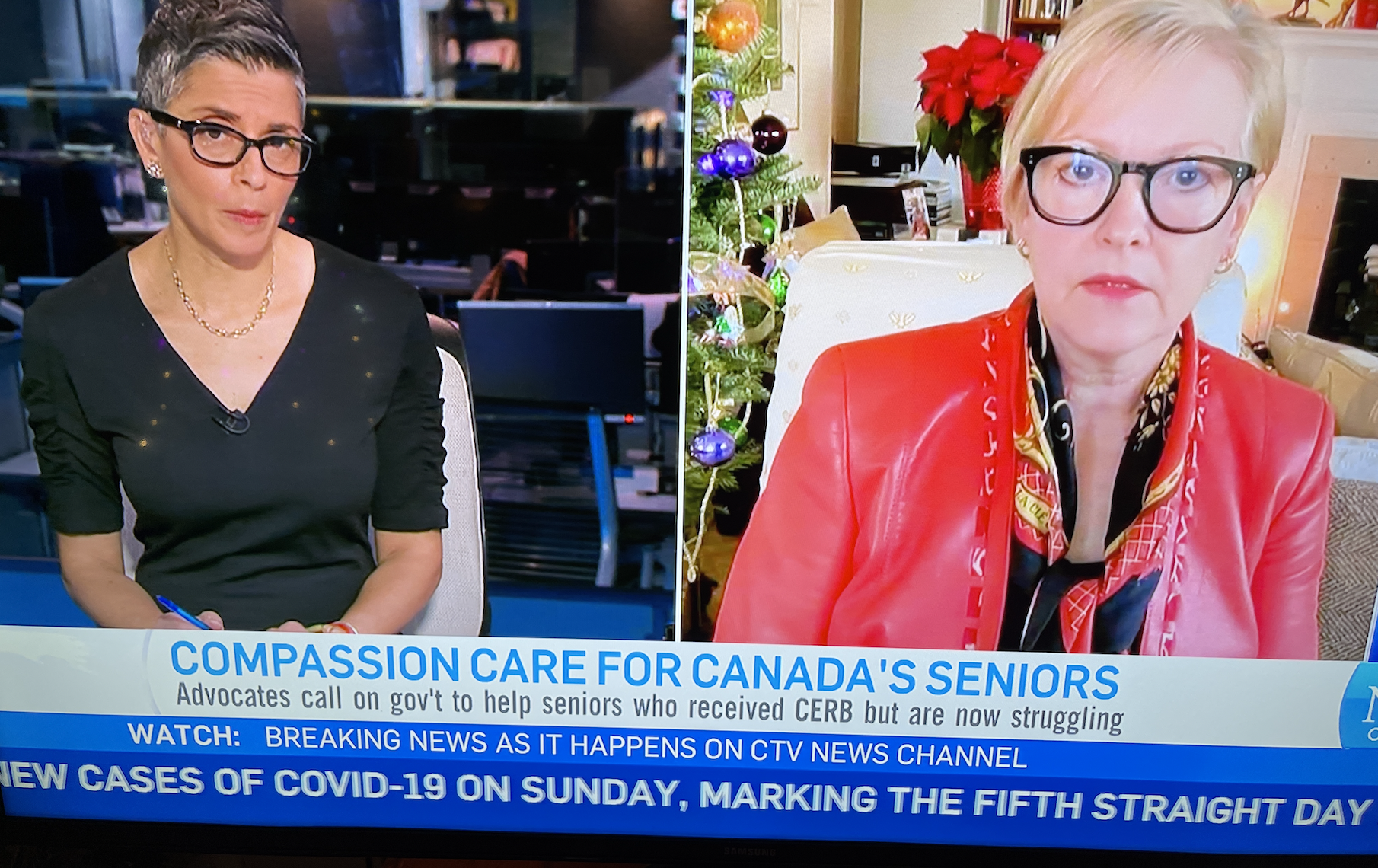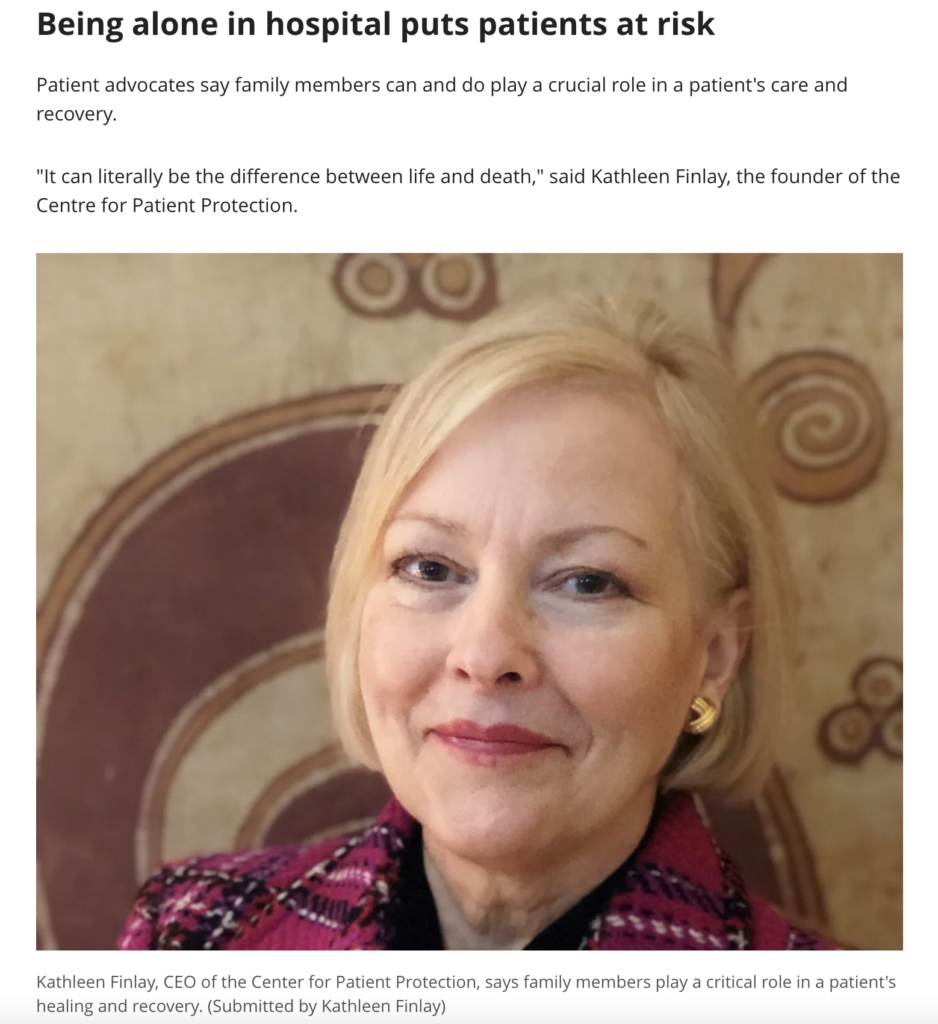 More Recent Media Appearances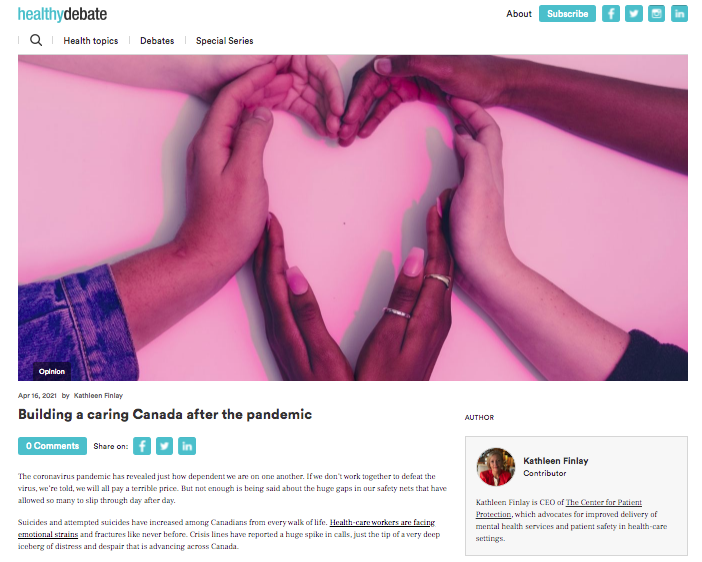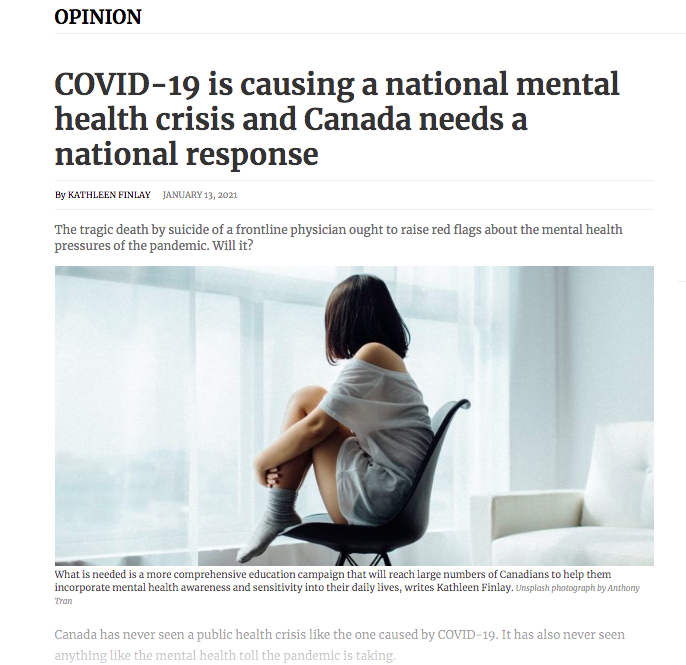 After repeated pleas to MPs, Senators and cabinet ministers for more than a year to support Kathleen Finlay's proposal to bring 9-8-8 suicide prevention technology to Canada, showcased in her interview with CTV National News (see video below), the House of Commons finally voted in December 2020 to support the idea. Only one MP participated in the debate. No one else said a word. No mention was made by anyone of the family-victim campaign that introduced this life-saving innovation to Canada.  The introduction of 9-8-8 has been stalled in hearings before the CRTC ever since.  In all those months, no one from that agency has ever contacted the person who introduced the idea to Canada.
Kathleen Finlay on why Canada needs a new 988 lifeline system for better mental health delivery and suicide prevention.
[arve url="https://www.patientprotection.healthcare/wp-content/uploads/2020/10/WildTV-interview-v3-3.m4v" align="center" thumbnail="10828″ /]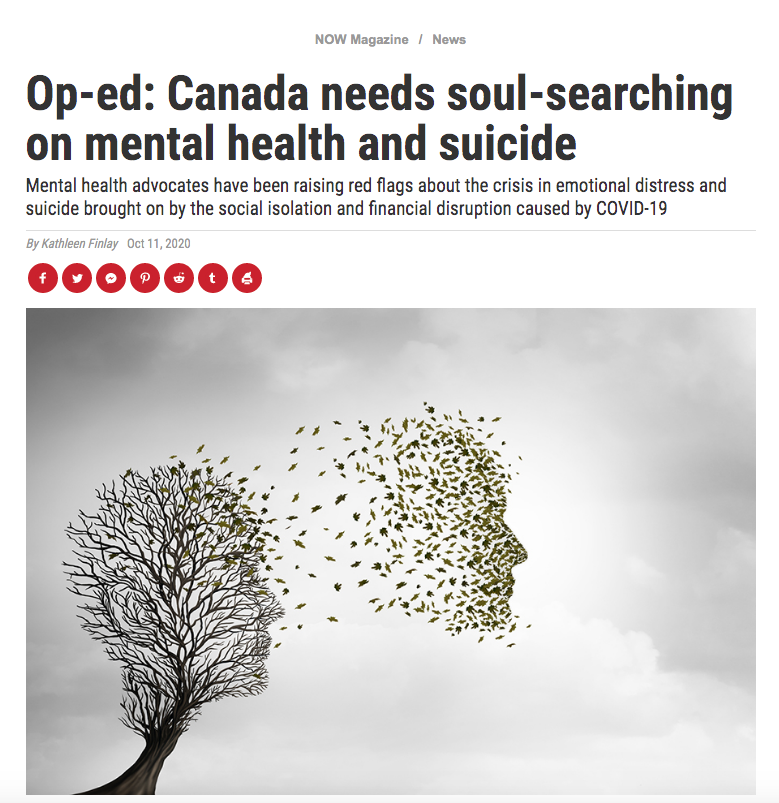 Interview on CTV National News on the dangers of wrong diagnosis. 
[arve url="https://www.patientprotection.healthcare/wp-content/uploads/2020/10/CTV-News-Wrong-Diagnosis.m4v" align="center" thumbnail="10821″ /]