Infor­ma­tion and links to help sup­port patients and fam­i­lies in the fre­quent­ly chal­leng­ing jour­ney through the health­care sys­tem, and its after­math. This is not intend­ed to be a com­pre­hen­sive list of resources. Patients and fam­i­lies are advised to do their own search­es for infor­ma­tion and author­i­ties that are rel­e­vant to their spe­cif­ic cir­cum­stances and patient safe­ty issues. Let us know if you think there are any links or resources that should be added.
What is a MEDICAL error?
"An act of com­mis­sion (doing some­thing wrong) or omis­sion (fail­ing to do the right thing) that leads to an unde­sir­able out­come or sig­nif­i­cant poten­tial for such an out­come. For instance, order­ing a med­ica­tion for a patient with a doc­u­ment­ed aller­gy to that med­ica­tion would be an act of com­mis­sion. Fail­ing to pre­scribe a proven med­ica­tion with major ben­e­fits for an eli­gi­ble patient (e.g., low-dose unfrac­tion­at­ed heparin as venous throm­boem­bolism pro­phy­lax­is for a patient after hip replace­ment surgery) would rep­re­sent an error of omis­sion". Source: The Agency for Health­care Research and Qual­i­ty | Patient Safe­ty Net­work | U.S. Depart­ment of Health and Human Ser­vices
What is a MEDICATION error?
"A med­ica­tion error is any pre­ventable event that may cause or lead to inap­pro­pri­ate med­ica­tion use or patient harm while the med­ica­tion is in the con­trol of the health care pro­fes­sion­al, patient, or con­sumer. Such events may be relat­ed to pro­fes­sion­al prac­tice, health care prod­ucts, pro­ce­dures, and sys­tems, includ­ing pre­scrib­ing, order com­mu­ni­ca­tion, prod­uct label­ing, pack­ag­ing, and nomen­cla­ture, com­pound­ing, dis­pens­ing, dis­tri­b­u­tion, admin­is­tra­tion, edu­ca­tion, mon­i­tor­ing, and use." Source: Nation­al Coor­di­nat­ing Coun­cil for Med­ica­tion Error Report­ing and Pre­ven­tion
See also the Patient Safe­ty Dic­tio­nary, Nation­al Patient Safe­ty Foun­da­tion
For Cana­di­an patients:
Quick Tips, Facts and Stats:
What To Do if You are Harmed in a Hos­pi­tal (Pro Pub­li­ca Series)
Huff­in­g­ton Post arti­cles on med­ical errors
Recent News & Com­men­tary by The Cen­ter and Kath­leen Fin­lay
New York Times arti­cles on med­ical errors
Tools for Rat­ing Hos­pi­tals:
Cana­di­an Com­par­i­son Tools (Lim­it­ed infor­ma­tion pre­sent­ed in a man­ner gen­er­al­ly inac­ces­si­ble to patients and fam­i­lies)
Oth­er Help­ful Links:
Major Patient Safe­ty Ini­tia­tives:
Infor­ma­tive
Videos
PBS

Seg­ment on Hos­pi­tal Harm
ABC

News on Surgery Errors
HAI

Video from

3M

Cana­da
The Hid­den Dan­gers of Sero­quel from

ABC

News Aus­tralia
More Major Patient Safe­ty Ini­tia­tives:
Patient Safe­ty, Sci­ence & Tech­nol­o­gy Move­ment
Insti­tute for Health­care Improve­ment

Lucian Leape Insti­tute of the Nation­al Patient Foun­da­tion

The Agency for Health­care Research and Qual­i­ty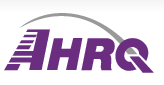 World Health Orga­ni­za­tion (Patients for Patient Safe­ty)

What To Do if You are Harmed in a Hos­pi­tal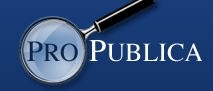 Pro Pub­li­ca Series on Hos­pi­tal Harm
More Patient and Fam­i­ly Dri­ven Ini­tia­tives: