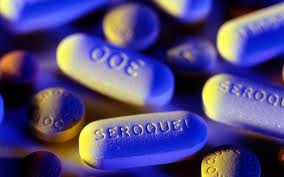 (Pub­lished in The Huff­in­g­ton Post)
A gov­ern­ment agency in Ontario has called for nurs­ing homes in that province to re‐evaluate their use of antipsy­chot­ic med­ica­tions like que­ti­ap­ine (mar­ket­ed under the brand name Sero­quel).
Health Qual­i­ty Ontario says more than 60 per­cent of res­i­dents in some nurs­ing homes are receiv­ing Sero­quel and oth­er drugs like it. In the major­i­ty of cas­es, the med­ica­tion is being admin­is­tered to res­i­dents who have not been diag­nosed with schiz­o­phre­nia or bipo­lar dis­or­der, the only uses for which the drug has been approved by Health Cana­da and the U.S. Food and Drug Admin­is­tra­tion.
Instead, it is being giv­en as a seda­tive or as a form of "chem­i­cal restraint." As the HQO report notes, there is an estab­lished risk of falls, stroke, pneu­mo­nia and, among the elder­ly with demen­tia, death, when this drug is pre­scribed. So great are the risks asso­ci­at­ed with the drug, that since 2008 the FDA has required its man­u­fac­tur­er to include a bold "black box" warn­ing for its use.
Abuse of antipsy­chot­ic drugs, and the fail­ure to prop­er­ly dis­close their risks to patients and fam­i­lies, has been a long‐standing prob­lem in nurs­ing homes in the Unit­ed States. In 2011, the Office of the Inspec­tor Gen­er­al respon­si­ble for Medicare and Med­ic­aid found that 88 per­cent of Medicare claims for antipsy­chotics used in nurs­ing homes were for "off label" (i.e., non‐FDA approved) uses.
An NPR inves­ti­ga­tion aired last Decem­ber pin‐pointed a num­ber of cas­es of seri­ous abuse, adverse side effects and even death from these drugs.
For at least a decade, warn­ings about the improp­er use of Sero­quel have been mount­ing. It has also been con­nect­ed with sud­den deaths in the U.S. mil­i­tary. So far‐reaching is the dev­as­ta­tion from this drug, and so wide­spread its pre­scrib­ing abuse, that in 2010 its man­u­fac­tur­er, AstraZeneca, paid $520 mil­lion to set­tle alle­ga­tions by U.S. author­i­ties that it inten­tion­al­ly pushed the drug for unap­proved uses, includ­ing insom­nia.
What is miss­ing from these stud­ies and inves­ti­ga­tions, how­ev­er, is what is hap­pen­ing with these drugs in hos­pi­tals. I learned about Sero­quel, like so many patients and fam­i­lies have, the hard way.
Imme­di­ate­ly fol­low­ing a severe brain injury, my moth­er, who was 88 at the time, was giv­en mul­ti­ple dos­es of Sero­quel each day. The family's con­sent for the use of the drug, which is required under Ontario's Health Care Con­sent Act, was nev­er sought or giv­en. The side effects and risks of the drug, which are sig­nif­i­cant, were nev­er dis­cussed. My moth­er was nev­er diag­nosed with any­thing even remote­ly approach­ing schiz­o­phre­nia or bipo­lar dis­or­der, the intend­ed con­di­tions for the drug's use. It was giv­en to sedate her, pure and sim­ple. It almost cost her life, and cer­tain­ly a sig­nif­i­cant part of the qual­i­ty of her life.
One day ear­ly in her three‐month stay, Sero­quel was giv­en to my moth­er, along with mor­phine. Sero­quel is known to car­ry a risk of sud­den car­diac death, espe­cial­ly in the elder­ly. Mor­phine can cause res­pi­ra­to­ry depres­sion. It was a near‐lethal com­bi­na­tion. Less than two hours after these drugs were admin­is­tered, my moth­er suf­fered a res­pi­ra­to­ry arrest fol­lowed imme­di­ate­ly by a car­diac arrest. She was found by nurs­ing staff with­out vital signs. By some mir­a­cle she was revived. But she was left per­ma­nent­ly dis­abled and has required 24/7 care ever since.
What is aston­ish­ing is that this did not hap­pen in a nurs­ing home. The mis­use of Sero­quel, even with all the warn­ings that have been doc­u­ment­ed about it, occurred at one of Canada's largest teach­ing hos­pi­tals. At one point the hos­pi­tal insist­ed that the drug had nev­er even been giv­en. Only when the doc­u­men­ta­tion in my mother's med­ical chart con­clu­sive­ly showed that Sero­quel had been admin­is­tered on mul­ti­ple occa­sions did they back off from their clum­sy ploy to evade account­abil­i­ty.
There was nev­er any apol­o­gy or indi­ca­tion that the hos­pi­tal intend­ed to change its poli­cies on its off‐label use of this dan­ger­ous drug or the need to dis­close its risks to patients and fam­i­lies.
After my moth­er was trans­ferred to anoth­er hos­pi­tal, use of the drug con­tin­ued, despite my family's insis­tence that it not be admin­is­tered. Records show mul­ti­ple dos­es were giv­en after nurs­ing staff not­ed that my moth­er was "fid­get­ing."
That's how bad it has become in some hos­pi­tals. But there is lit­tle focus on the use, much less abuse, of these chem­i­cal "restraints" in the hos­pi­tal set­ting. When a giant teach­ing hos­pi­tal can get away with hid­ing the risks of this kind of drug, or lying about its use alto­geth­er, it shows how much needs to be done to require high­er stan­dards of trans­paren­cy and dis­clo­sure, and to edu­cate patients and fam­i­lies about the dan­gers they can face, espe­cial­ly when it comes to the care of elder­ly loved ones.
There is an excel­lent video pro­duced by the Aus­tralian Broad­cast­ing Com­pa­ny on the dan­gers of antipsy­chot­ic drugs, like Sero­quel. I have post­ed the link on The Cen­ter for Patient Pro­tec­tion web­site.