Make Medical Records Available to Patients
Patient Access to Med­ical Records is a Must for Safer Health­care
Finan­cial bar­ri­ers, like high fees for patient infor­ma­tion, reduce patient empow­er­ment, thwart account­abil­i­ty and risk adverse out­comes
PatientProtection.Healthcare has long held that med­ical records should be made avail­able free of charge to patients or to des­ig­nat­ed sur­viv­ing loved ones.
Yet it is not uncom­mon for patients and fam­i­lies to be charged up to sev­er­al thou­sand dol­lars for those records, accord­ing to reports made to PP.H. Charges of $1000 are fre­quent. This rep­re­sents a finan­cial hur­dle that most patients and fam­i­lies are unable to clear, and should nev­er be required to when they are typ­i­cal­ly already under severe phys­i­cal, emo­tion­al, and often finan­cial, stress.
Trou­bling, too, is the prac­tice of cer­tain health­care providers to with­hold parts of the med­ical record in an effort to hide errors. In a case involv­ing a car­diac arrest, one of Canada's largest teach­ing hos­pi­tals with­held the car­diac mon­i­tor print­out for sev­er­al years before ulti­mate­ly dis­clos­ing it. It showed unex­plained delays between the time of the alarm and the response of the ICU team. In anoth­er case, it took mul­ti­ple efforts to obtain the patien­t's full chart, despite the fam­i­ly being assured each time that the hos­pi­tal had pro­vid­ed the full and com­plete record. When the miss­ing records were final­ly pro­vid­ed, they showed numer­ous and repeat­ed med­ical errors and break­downs in care that were not dis­closed in the respons­es to the pre­vi­ous three requests.
An informed patient is a safer patient. Patient feed­back is an indis­pens­able learn­ing tool for health­care providers.
When a cloud of uncer­tain­ty and lack of trans­paren­cy are allowed to come between the patien­t's inter­ests and health­care providers, it under­mines the sense of trust and con­fi­dence that is nec­es­sary in that rela­tion­ship. Some juris­dic­tions have aban­doned all charges for health­care records. Ontario is not among them.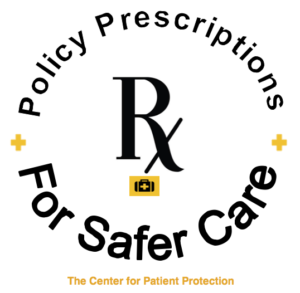 As part of our Pol­i­cy Pre­scrip­tions for Safer Health­care, PatientProtection.Healthcare again, calls on the Ontario gov­ern­ment to adopt a no-fee pol­i­cy in respect of health­care records, and urges health­care providers to adopt a sim­i­lar pol­i­cy. After all, Ontario and oth­er Cana­di­an provinces have no prob­lem devot­ing hun­dreds of mil­lions of tax­pay­er dol­lars to pay for the lia­bil­i­ty insur­ance pre­mi­ums of doc­tors. Sure­ly it is not too much to expect that a sim­i­lar pub­lic com­mit­ment should apply to mak­ing the health­care records of patients, who own the infor­ma­tion about them that is being col­lect­ed by hos­pi­tals, avail­able with­out encum­brances to those patients.
If you or a loved one have had a prob­lem obtain­ing med­ical records, please let us know. Togeth­er, we can make sure that our med­ical infor­ma­tion can be seen and used by us when we need it most.
RELATED
Kath­leen Fin­lay quot­ed on in CTV News sto­ry
CTV News: Iris Kul­batski's sto­ry
Kath­leen Fin­lay's inter­view on The Morn­ing Show on Glob­al Radio.
Turn­ing Trans­paren­cy into Patient Safe­ty