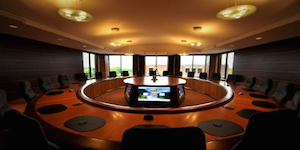 (Pub­lished in The Huff­in­g­ton Post)
The 50th anniver­sary this year of the Medicare and Med­ic­aid sys­tems in the Unit­ed States has pre­dictably prompt­ed a good deal of reflec­tion and even some cel­e­bra­tion. They were mile­stones of health­care advance­ment in that coun­try to be sure. But much less reflec­tion seems to hap­pen with the Cana­di­an sys­tem, where uni­ver­sal health­care traces its begin­nings back to Saskatchewan in the 1940s.
The Cana­di­an sys­tem is, by many indi­ca­tors and by much pop­u­lar opin­ion, a mar­vel of inno­va­tion and care deliv­ery. There is hard­ly a fam­i­ly in Cana­da that has not in some way enjoyed its ben­e­fits. But the truth is that there are also too many fam­i­lies that have expe­ri­enced unspeak­able harm and tragedy in the process of seek­ing care, espe­cial­ly in the hos­pi­tal set­ting. When the error involves a doc­tor, whether in a pri­vate office or in a hos­pi­tal, the task of obtain­ing a just and fair out­come for an injured patient can be espe­cial­ly daunt­ing in Cana­da.
While in the U.S. it would be unthink­able for fed­er­al Medicare and Med­ic­aid tax­pay­er dol­lars to be used to help doc­tors defend law­suits from patients who have been harmed, that's exact­ly what hap­pens in Cana­da.
The Cana­di­an Med­ical Pro­tec­tive Asso­ci­a­tion says it is "val­ued as an essen­tial com­po­nent of the Cana­di­an health­care sys­tem." But for patients who have expe­ri­enced injury at the hands of a doc­tor, this orga­ni­za­tion looks more like the Darth Vad­er of the medico-legal sys­tem.
The CMPA is mam­moth, thanks to Cana­di­an tax­pay­ers. Each year, most of Canada's provinces chip in mil­lions to sub­si­dize the cost of doc­tor's lia­bil­i­ty insur­ance. Here's how the U.S. Library of Con­gress puts it:
Mem­ber­ship fees paid to the CMPA give physi­cians insur­ance cov­er­age and a right to rep­re­sen­ta­tion in med­ical mal­prac­tice law­suits. How­ev­er, provin­cial gov­ern­ments reim­burse physi­cians for at least a por­tion of their mem­ber­ship fees. These arrange­ments are not gen­er­al­ly made pub­lic. How­ev­er, a recent­ly released Mem­o­ran­dum of Under­stand­ing between the Min­istry of Health, the Ontario Med­ical Asso­ci­a­tion, and the CMPA reveals that physi­cians are cur­rent­ly reim­bursed for about 83 per cent of their mem­ber­ship fees. It has been report­ed that the Ontario gov­ern­ment paid about $112 mil­lion to reim­burse physi­cians for med­ical mal­prac­tice fees in 2008.
The result: a war chest of more than $3 bil­lion.
The CMPA makes its mas­sive resources avail­able to any mem­ber doc­tor who is fac­ing a law­suit from patients or fam­i­lies. Just the fear of such an action can trig­ger the orga­ni­za­tion's involve­ment. Even in cas­es where doc­tors and hos­pi­tals know that they have inflict­ed an error on a patient, and the doc­tor might wish to apol­o­gize to the patient and fam­i­ly for the harm, the orga­ni­za­tion urges its mem­bers to talk to the CMPA first.
So rich has this Frankenstein-like cre­ation become that one for­mer CMPA insid­er observed in 2003, "The CMPA would spend $100,000 pro­tect­ing the doc­tor against a $5,000 claim." In 2008, an Ontario Supe­ri­or Court judge cas­ti­gat­ed CMPA-funded lawyers for pur­su­ing what he called a "scorched-earth pol­i­cy," which includ­ed mak­ing the tri­al longer than nec­es­sary. That seems to be the orga­ni­za­tion's style, and it's eas­i­er to do when your legal strat­e­gy is financed with pub­lic mon­ey.
Indeed, low-income patients and fam­i­lies who have been harmed by neg­li­gence are often unable to pur­sue their cas­es because they lack the finan­cial resources to do so. They are not eli­gi­ble for legal assis­tance. But, as not­ed ear­li­er, the doc­tors who may have com­mit­ted the harm­ful act are lib­er­al­ly sub­si­dized by tax­pay­er funds when it comes to their legal rep­re­sen­ta­tion. For a patient at any income lev­el, mount­ing a neg­li­gence case can be among the most cost­ly of all legal actions, giv­en the require­ment for expert evi­dence.
If that's not enough of a deter­rent to patient-plaintiffs, try this obser­va­tion — again from the Library of Con­gress in its assess­ment of the Cana­di­an health­care sys­tem:
In Cana­da, a los­ing par­ty is gen­er­al­ly required to pay about two-thirds of a suc­cess­ful par­ty's legal fees. Since the CMPA often incurs large legal expens­es in defend­ing claims, this is an addi­tion­al dis­in­cen­tive to per­sons who believe that they have been injured through mal­prac­tice from bring­ing an action for dam­ages.
The costs of not chang­ing the sys­tem are obvi­ous. As sta­tis­tics from the CMPA itself reveal, of the 761 legal actions against mem­ber physi­cians that were "resolved" in 2013, only 19 result­ed in a court find­ing in favor of the patient-plaintiff. More than 400 cas­es were dis­missed, aban­doned or dis­con­tin­ued.
Facts like these led Uni­ver­si­ty of Toron­to legal schol­ar Joan Gilmour to con­clude in 2006, "Giv­en the extent of pre­ventable adverse events, it is like­ly that the inci­dence of neg­li­gence is sig­nif­i­cant­ly high­er than the num­ber of claims made, and much high­er still than the even small­er num­ber of peo­ple who actu­al­ly recov­er any com­pen­sa­tion."
And just to stick its fin­ger even fur­ther in the eyes of tax­pay­ers who have fund­ed so much of the oper­a­tion, CMPA boasts being gov­erned by an elect­ed coun­cil of 30 prac­tis­ing physi­cians rep­re­sent­ing 10 geo­graph­i­cal areas across Cana­da. There's not a sin­gle layper­son or rep­re­sen­ta­tive of the patient and fam­i­ly stake­hold­er con­stituen­cy among them.
What all of this means in pub­lic pol­i­cy terms is that tax­pay­ers not only pay for the cost of their hos­pi­tal care, and then foot the bill for the added costs of care and length­ened hos­pi­tal stay when errors occur (if the patient sur­vives), but they pay still again to defend those who may have been respon­si­ble for the harm.
In human terms, it means that many patients and fam­i­lies may nev­er have clo­sure or find account­abil­i­ty when neg­li­gence occurs, and their lives are for­ev­er trag­i­cal­ly altered as a result. These sto­ries, which come across my desk every day, are among the most poignant you will ever read. Many involve mar­riage breakup, finan­cial ruin and even sui­cide.
Imag­ine if the pub­lic funds that go into the CMPA were instead actu­al­ly put back into the health­care sys­tem instead of law firms. What hos­pi­tal does­n't bad­ly need more nurs­es? That might make care safer at a time when hos­pi­tal errors, in con­junc­tion with hos­pi­tal infec­tions, are the third lead­ing cause of death in Cana­da. Or maybe hos­pi­tals would be able to reduce park­ing costs for patients and fam­i­lies, which are not sub­si­dized by gov­ern­ments and can soar up to $30 a day.
It is for these rea­sons that my non-profit advo­ca­cy group, the Cen­ter for Patient Pro­tec­tion, believes this part of the Cana­di­an health­care sys­tem must be fun­da­men­tal­ly reformed if patients are to be as safe as they need to be.
A safe health­care sys­tem requires real patient and family-centered care. Not lawyer-subsidized care.